We Are Open For Bookings!
Delivery To Your Home Is Now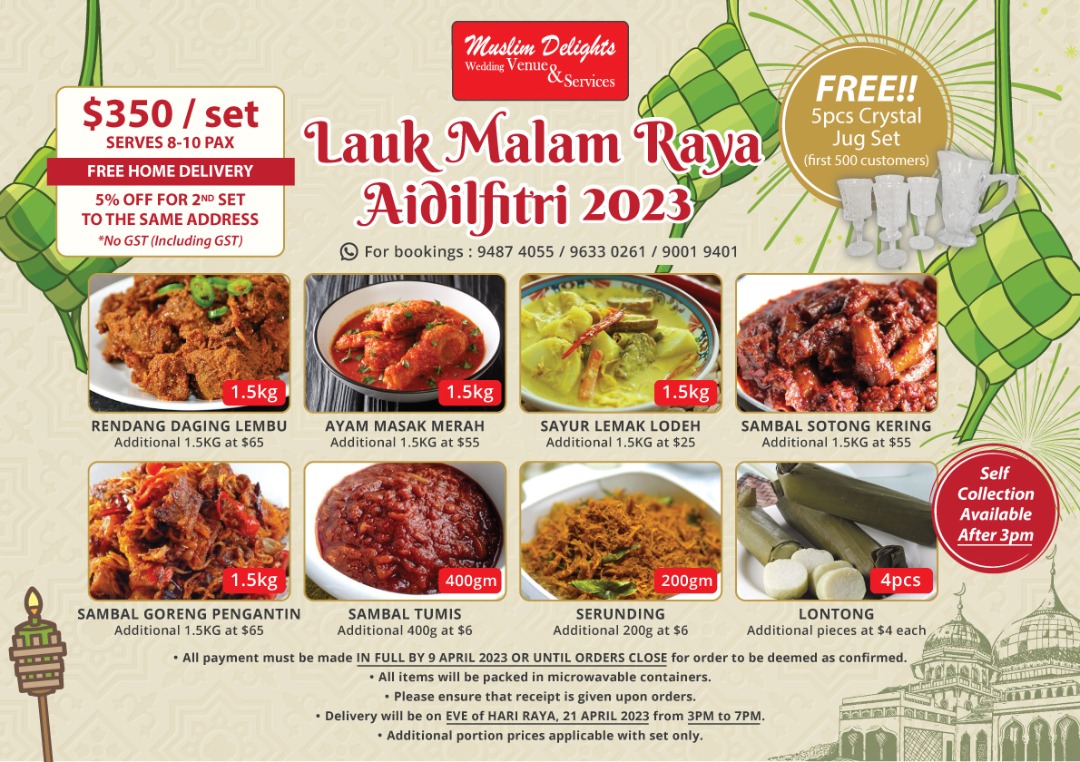 All payment must be made IN FULL BY 9th April 2023 Or UNTIL ORDERS CLOSE for the order to be deemed as confirmed.
All items will be packed in microwaveable containers.
Please ensure that receipt is given upon orders.
Delivery will be on EVE of HARI RAYA, 21st April 2023 from 3:00 PM to 7:00 PM
Self collect available after 3 PM onwards
Additional portion prices is applicable with sets only
Call 96330261 or 94874055 for booking and details